The best service offered to industrial projects by skilled professionals
Who are we?
SOGEMA is a technical assistance company specialising in jobs relating to industrial installation characterised by the quality of its personnel, their team spirit and their strong sense of belonging.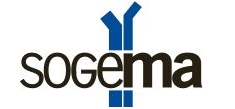 At the beginning, SOGEMA's activities were exclusively dedicated to the recruitment of engineers and technicians for industry.
Little by little the business created its own identity, leading the directors, at the request of clients and employees, to set up complete project teams identified as belonging to SOGEMA. With 1200 recruitments every year, SOGEMA wished to keep the strongest and most promising of its candidates.
Thus centres of competence have developed in the fields which are most sought after by our clients and above all in those where our senior employees are strongest.
Today, we have more than one hundred employees on permanent contracts working towards the success of our projects.

SOGEMA's employees demonstrate very high levels of implication in the programmes on which they work and have a sense of independence allowing them to stand back and identify areas which can be improved as is necessary in any company.